The Primitive Baptist Library of Carthage, Illinois is a doctrinal and historical research library, conducted privately (not through or by the church), for the preservation of records and historical information related to the true Primitive Baptist Church.
In addition to preserving our written heritage, we are also trying to preserve, restore, and maintain a small part of our physical heritage, and start or restart services, a few places in Illinois. We humbly invite you to notify us of Primitive Baptist members or friends anywhere in Illinois, including the Chicago area, or nearby in bordering states, who do not have a church of our faith and order near enough for them to attend. Please pray for our churches, everywhere.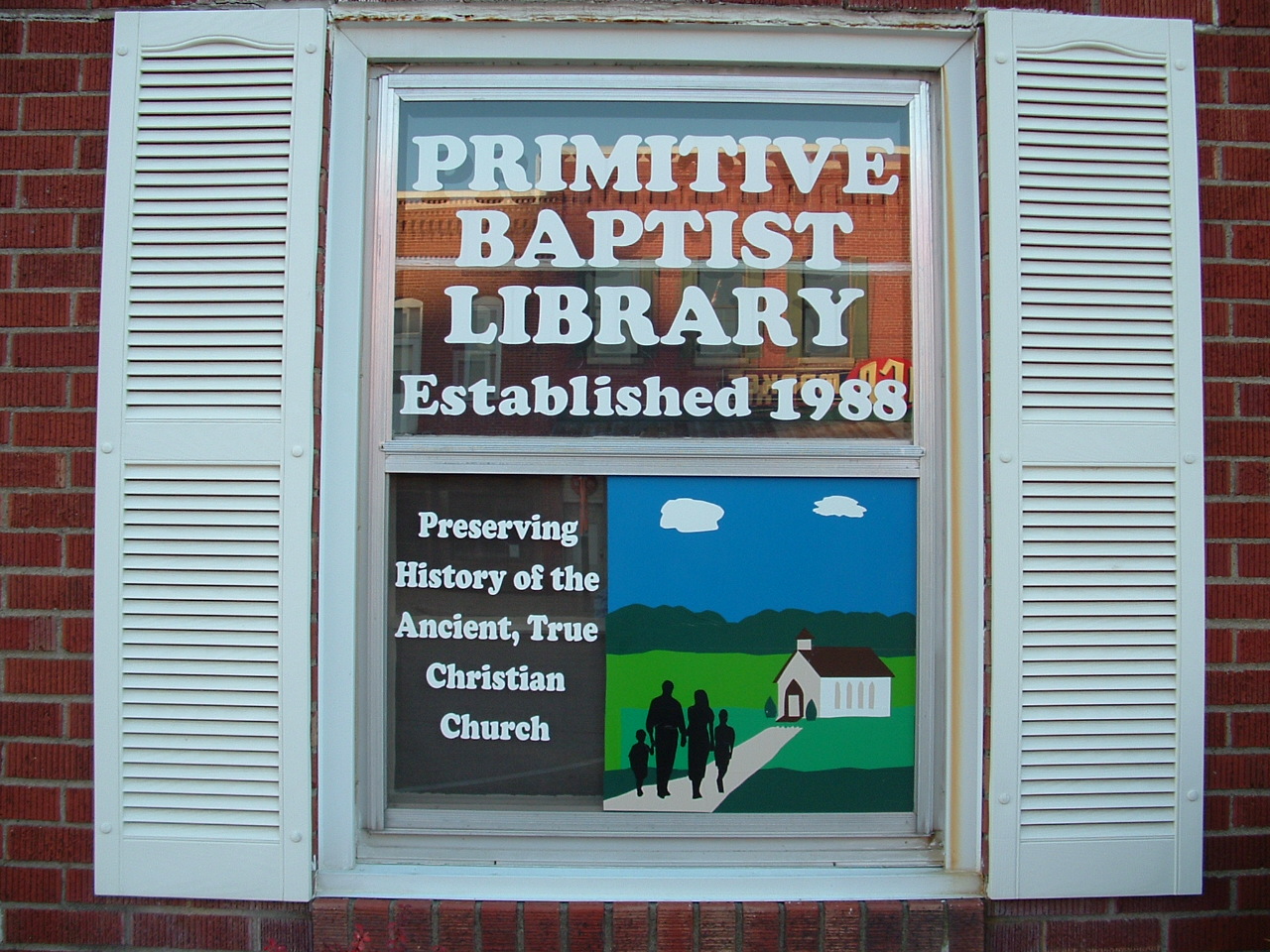 Library Hours
Researchers should contact us by email, U. S. mail, or by telephone, with inquiries or research requests. We will handle them as our schedule of volunteer time allows. Personal visits must be short, as our work schedule prevents us from having outside researchers come, unless by previous arrangement for matters which we consider to be of sufficient importance to make an exception.
Library Policies
Please read the policies of the Primitive Baptist Library regarding copying .
Copyright 1997-2018. All rights reserved. The Primitive Baptist Library.
E-mail us at bwebb9@juno.com