The Primitive Baptist Library was organized June 8, 1988
Website last updated May 18, 2016
The Primitive Baptist Library of Carthage, Illinois
A Primitive Baptist Doctrinal and Historical Research Library
A Conservative Old-Line Primitive Baptist Website

Our Wonderful, Comforting, Doctrinal Beliefs Totally Supported by the Bible

Churches served by Elder Robert Webb and Elder Robbie Webb
Laboring to establish churches, and restart or restore churches to the old paths in Illinois
Church properties which are or may still be legally in possession of the old-line Primitive Baptists.

Research on our Glorious Church History, and Tools to Assist Researchers

Hymnals for Sale, and Library Quarterly (free)

The Library's Holdings (excerpts from our catalogs), and a Record of Gifts Received, and Items we still hope to find
WE RECENTLY OBTAINED A COLLECTION OF THE "WESTERN EVANGELIST" EDITED BY ELDER PETER LONG, GREENVILLE, ILLINOIS. WE ARE INTERESTED IN FINDING MORE ISSUES OF THIS PAPER.

Remembrance, Restoration, Recognition, and Preservation of Our Precious Heritage Received from our Forefathers, which they Received at the Cost of the Blood of Martyrs
Tributes to a Few of the Thousands of our Pioneer Ministers
Tributes to A Few of Our Pioneer Ministers
Remembrance of our heritage
A Journey of Remembrance by Flatboat, December 2-16, 2006, Marking Elder Wilson Thompson's Journey in Late 1810; and the 200th Anniversary of Bethel Church, Cape Girardeau County, Missouri, organized July 19, 1806
A Listing of Deeds and Records for Primitive Baptist Churches in Illinois

Recognition of historic churches and cemeteries
CHURCHES:
Memorial Markers at Sites of Illinois Primitive Baptist Churches which no longer exist
The Old Stone Church, called Providence, at Howardsville, near Lena, Stephenson County, Illinois
The Old Stone Church, called West Liberty, near Sperry, Des Moines County, Iowa
Nine Mile Church, near DuQuoin, Perry County, Illinois
CEMETERIES:
Middle Creek "Old Brick" Church and Cemetery, near Carthage, Hancock County, Illinois, restoration work from 2004 to the present
Providence (aka Brumback) Cemetery, near Plymouth, St. Marys Township, Hancock County, Illinois (restoration in 1970)
Burial List for the Walker Cemetery, former site of New Harmony Church, near Sutter, Walker Township, Hancock County, Illinois
Jacob Hunter Trust, cemetery near original site of Pleasant Hill Church, Williamson County, Illinois, website: http://www.jacobhuntertrust.org/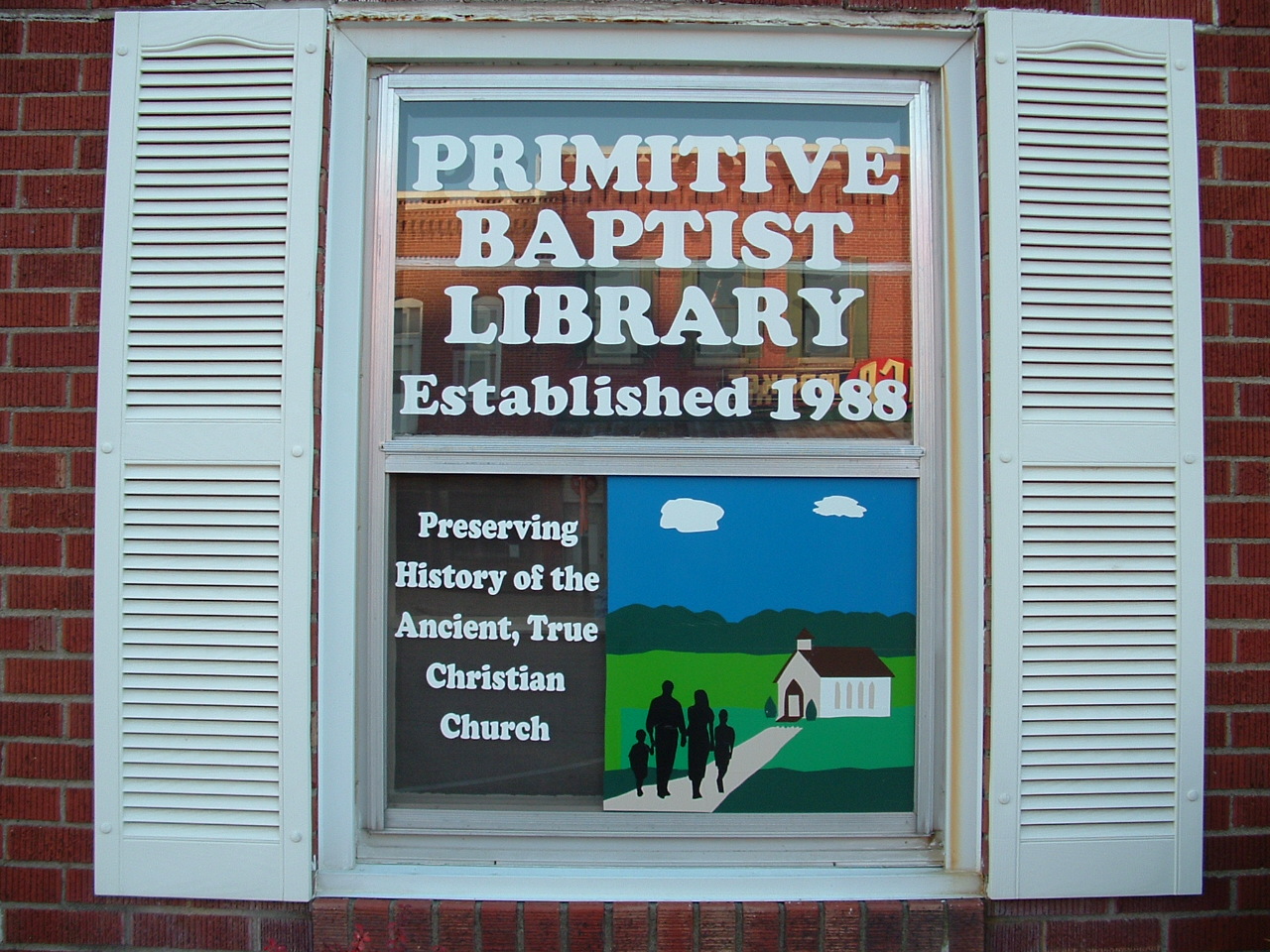 Library Hours
Researchers should contact us by email, U. S. mail, or by telephone, with inquiries or research requests. We will handle them as our schedule of volunteer time allows. Personal visits must be short, as our work schedule prevents us from having outside researchers come, unless by previous arrangement for matters which we consider to be of sufficient importance to make an exception.
Library Policies
Copyright c. 1997-2016. All rights reserved. The Primitive Baptist Library.

E-Mail us at bwebb9@juno.com
---

This page maintained by: Robert Webb - (bwebb9@juno.com)