Pleasant Grove Church
3506 Nation Road, Salem, Marion County, Illinois 62881
Organized in 1880, new building erected in 1947.
PLEASE CONTACT US FOR TIMES OF SERVICES:

Photo taken when the present building was new, in 1948.
Pleasant Grove Church in 1970/1971.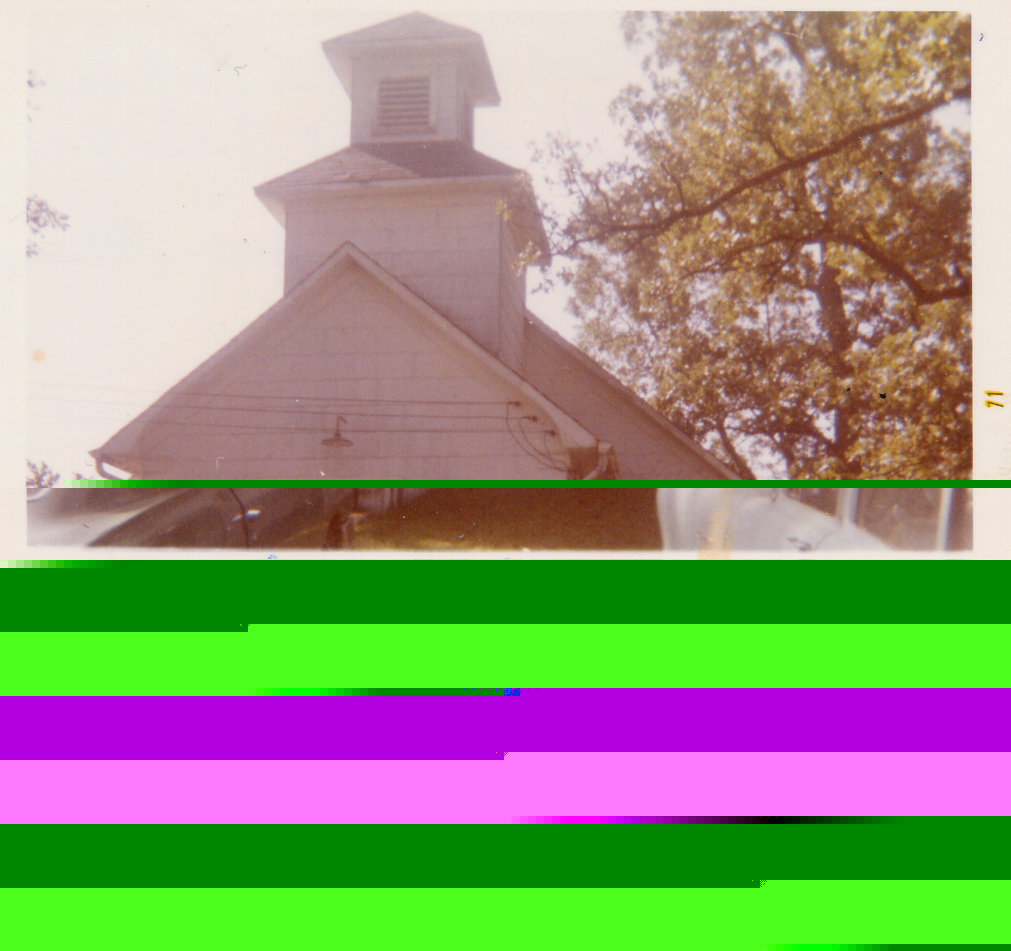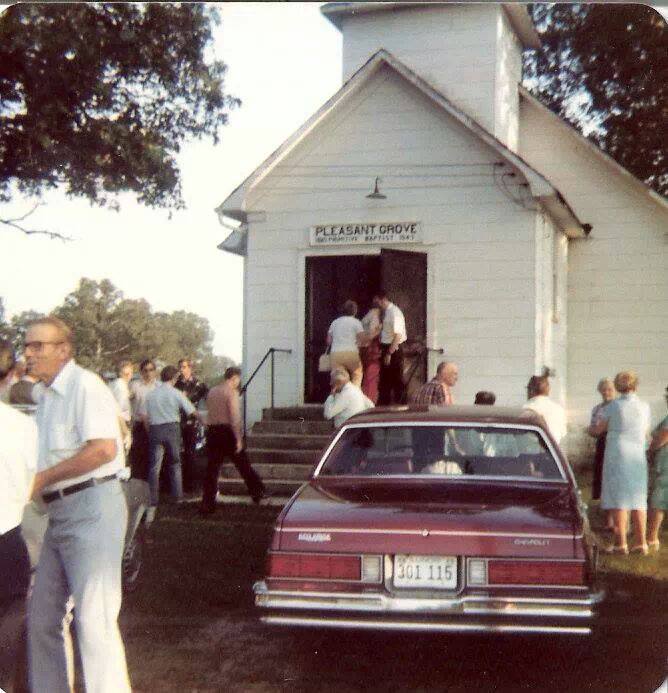 Restoration of the building and grounds began on about August 10th, 2013. Photos were taken showing the condition of the building in July 2013.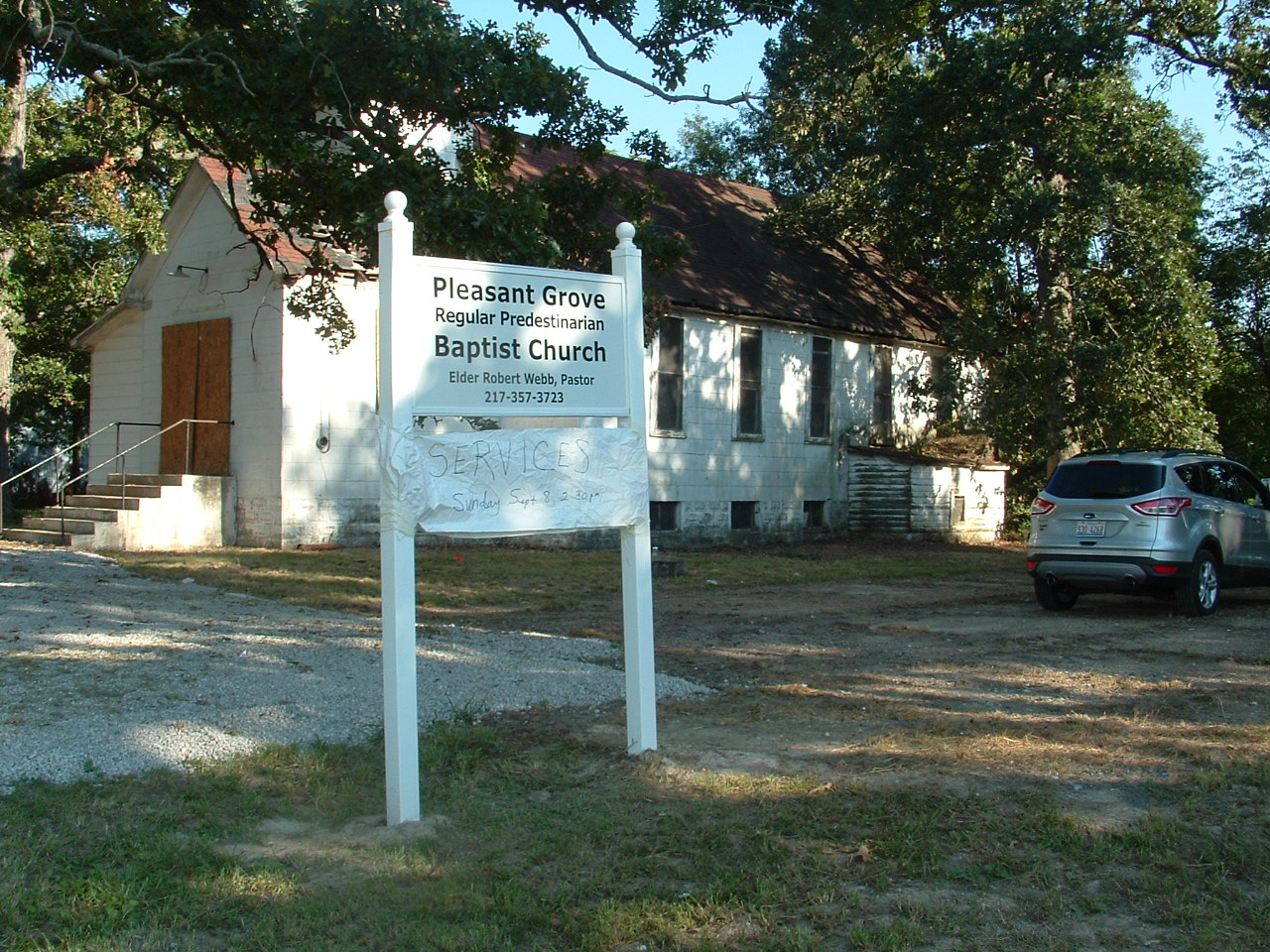 New sign installed on August 22, 2013. Photo taken September 7, 2013. Worship service held for the first time on September 8, 2013, at 2:30 p.m.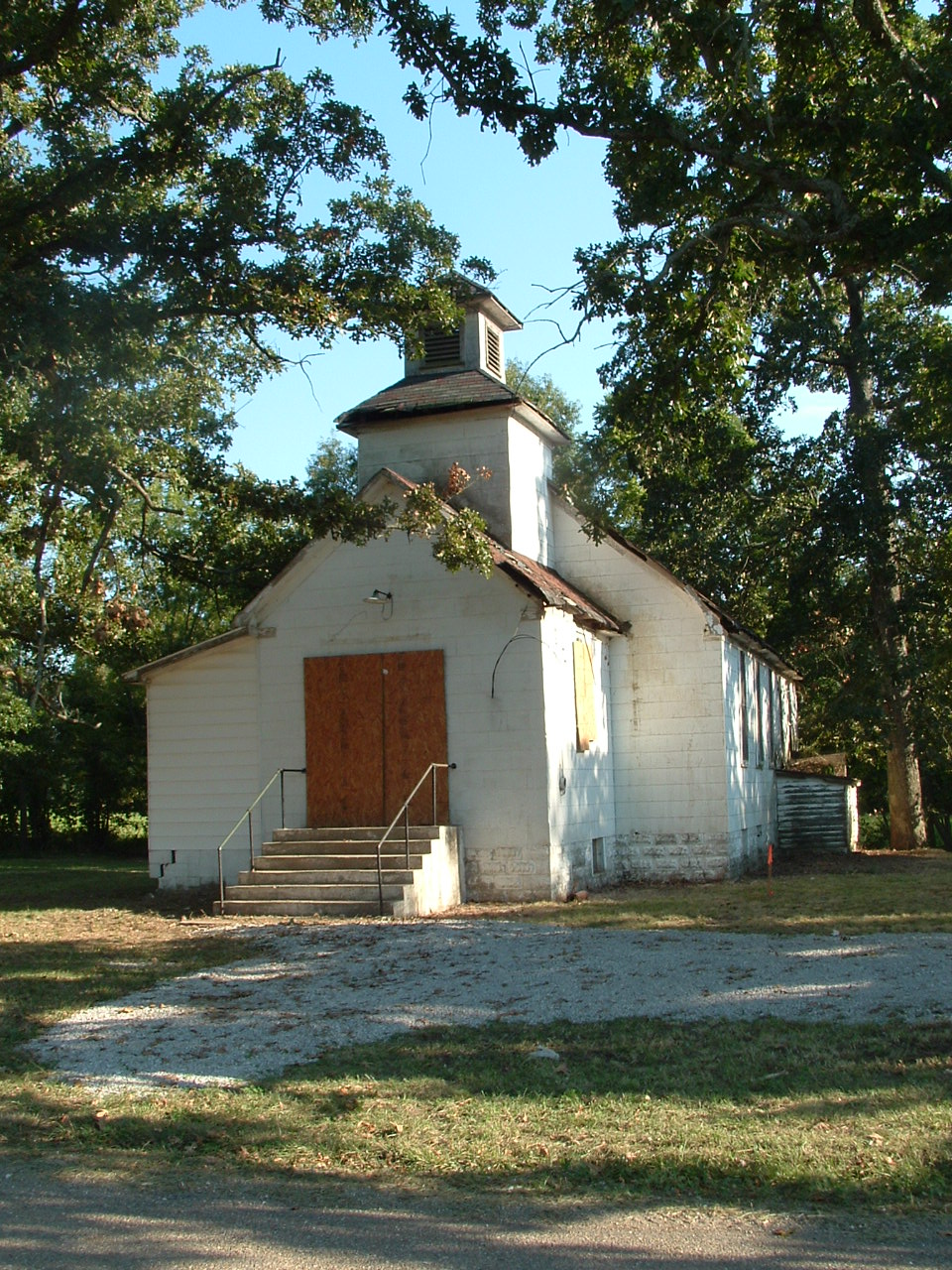 New roof being installed. Work began October 14, 2013.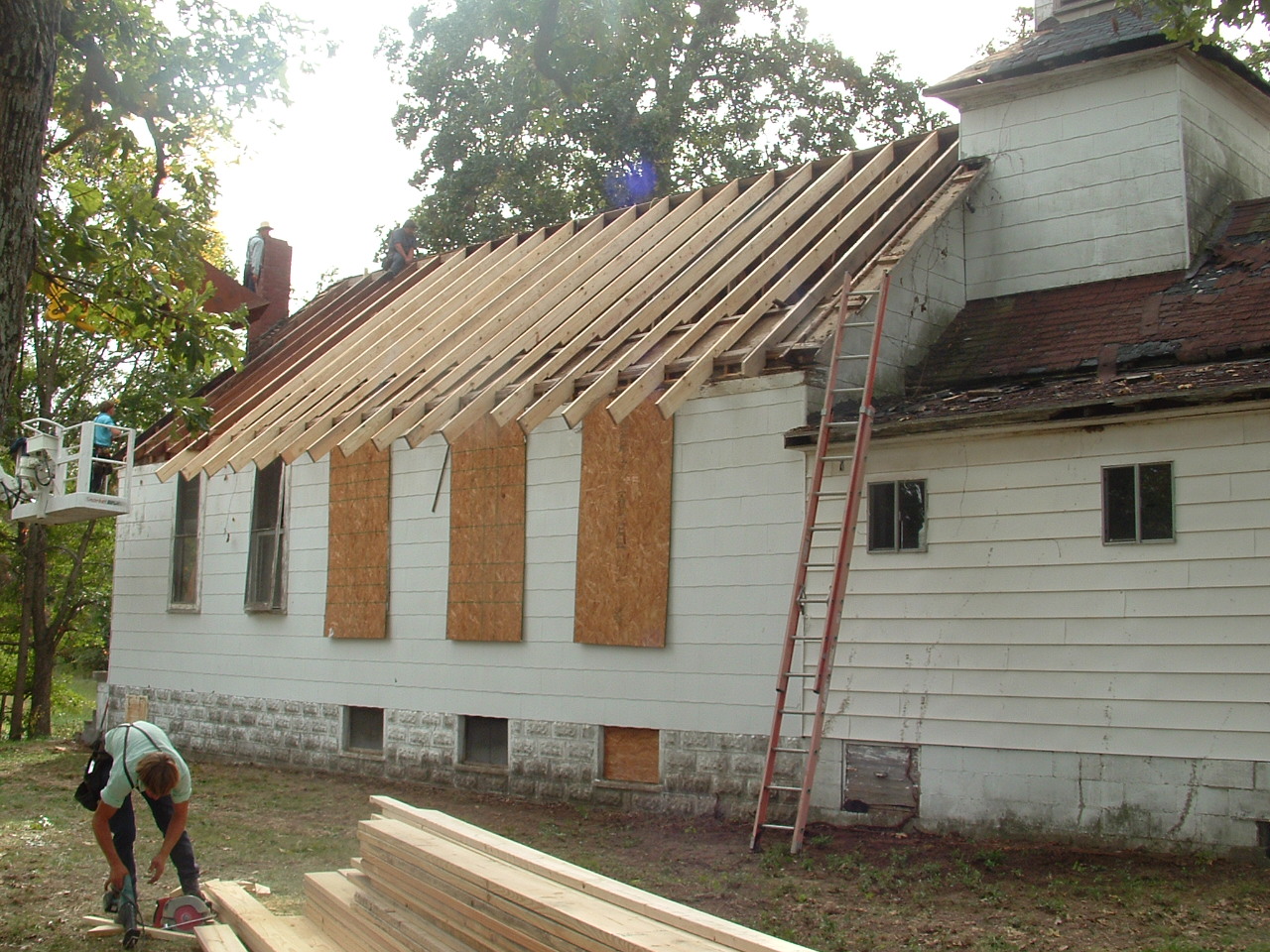 Shingling of roof and a fresh coat of paint on the whole building completed on October 21, 2013.
October 23, 2013, restoration progressing on the exterior of the church building.
November 19, 2013. New windows installed the following week.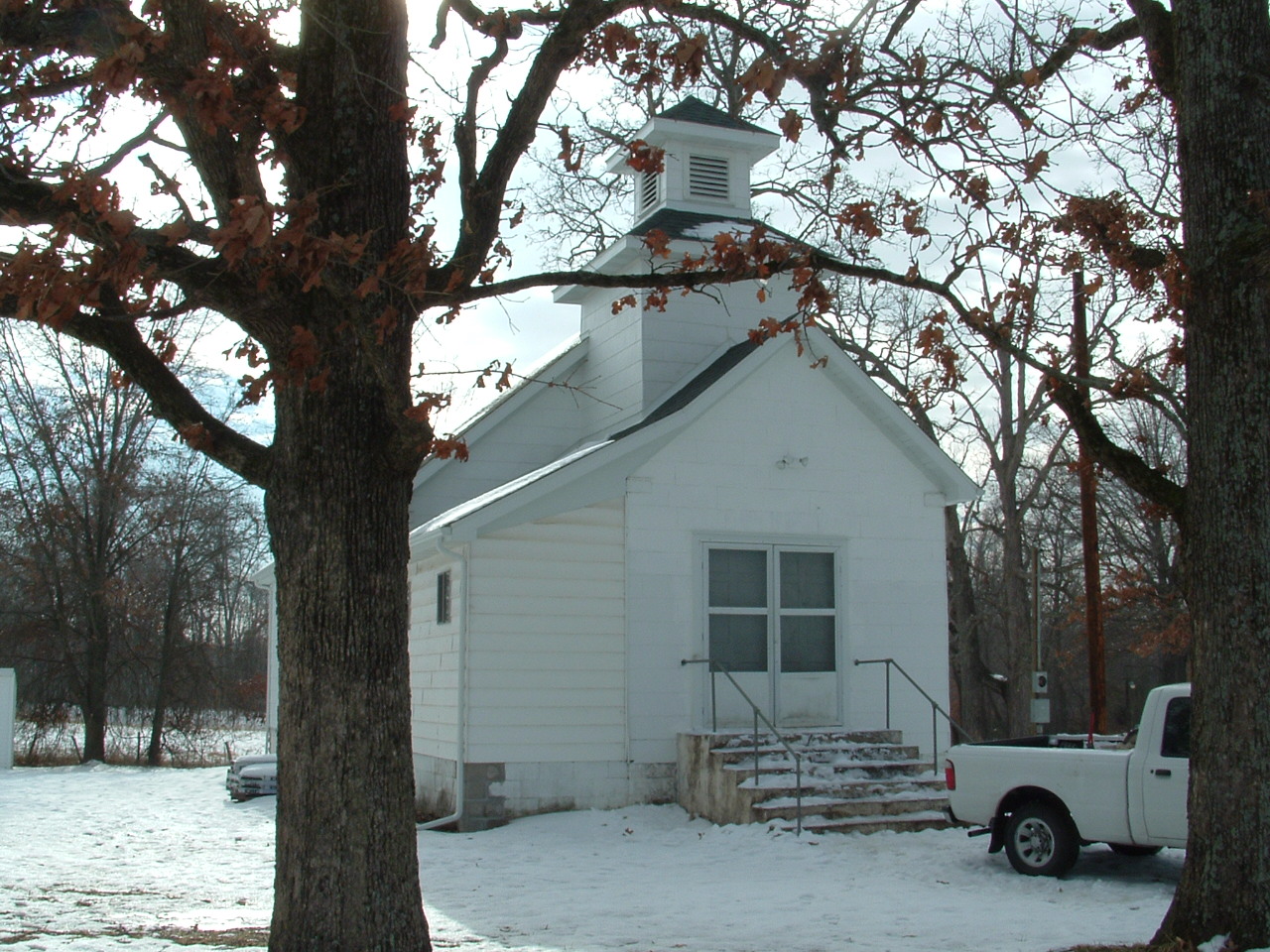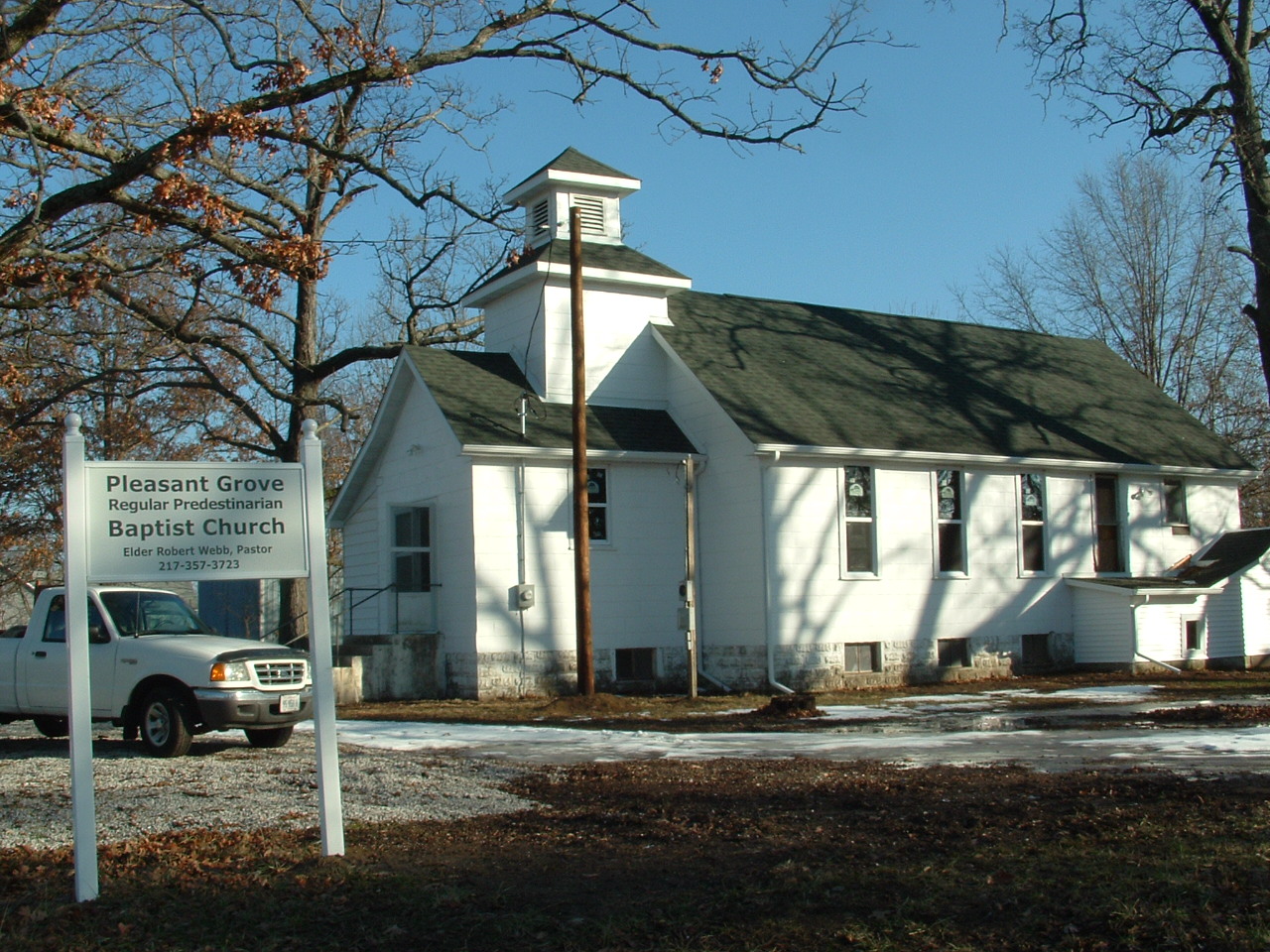 Church services were held March 8, 2014, with a very encouraging attendance, with much rejoicing.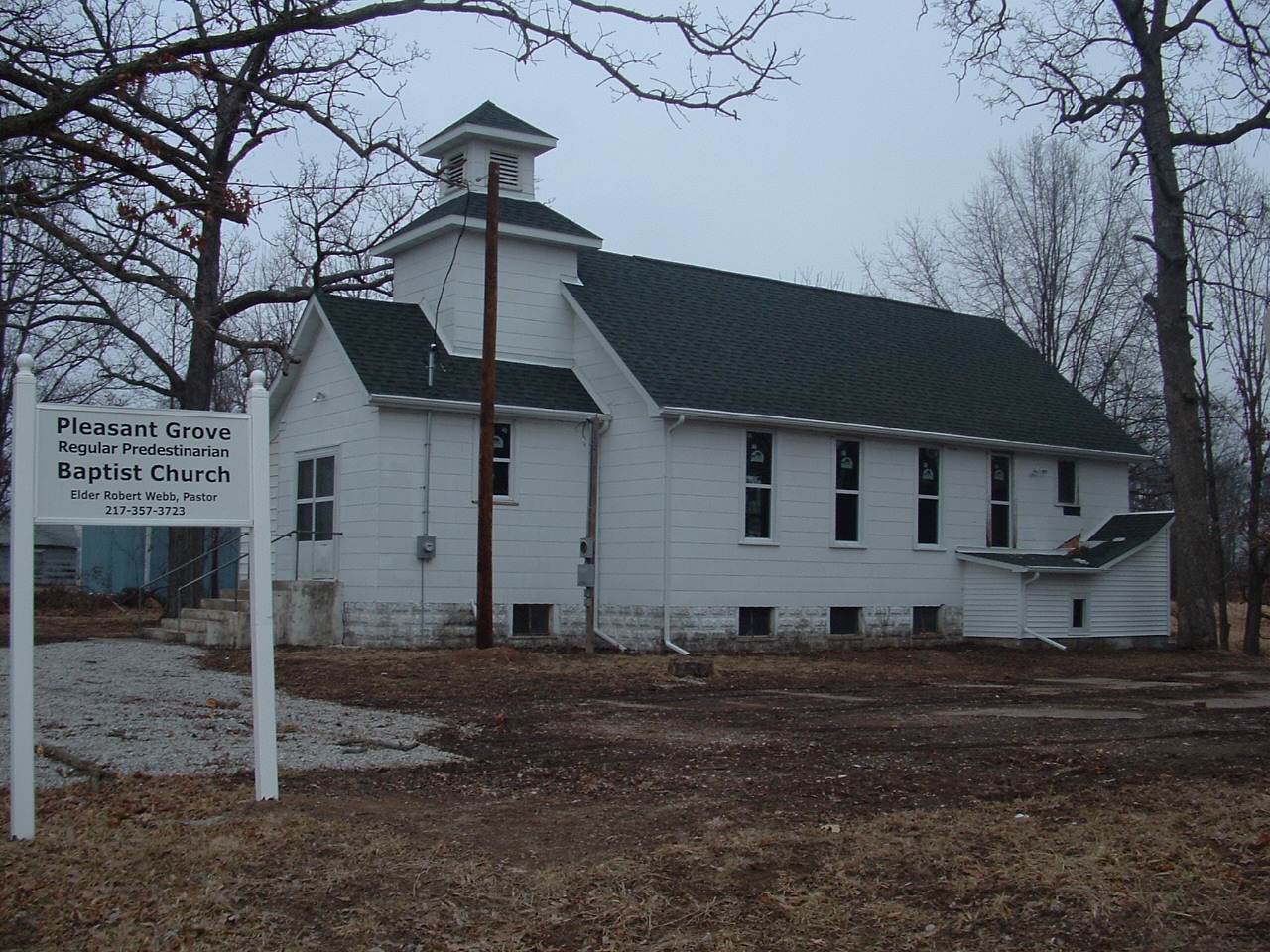 Services held April 12th and 13th, 2014.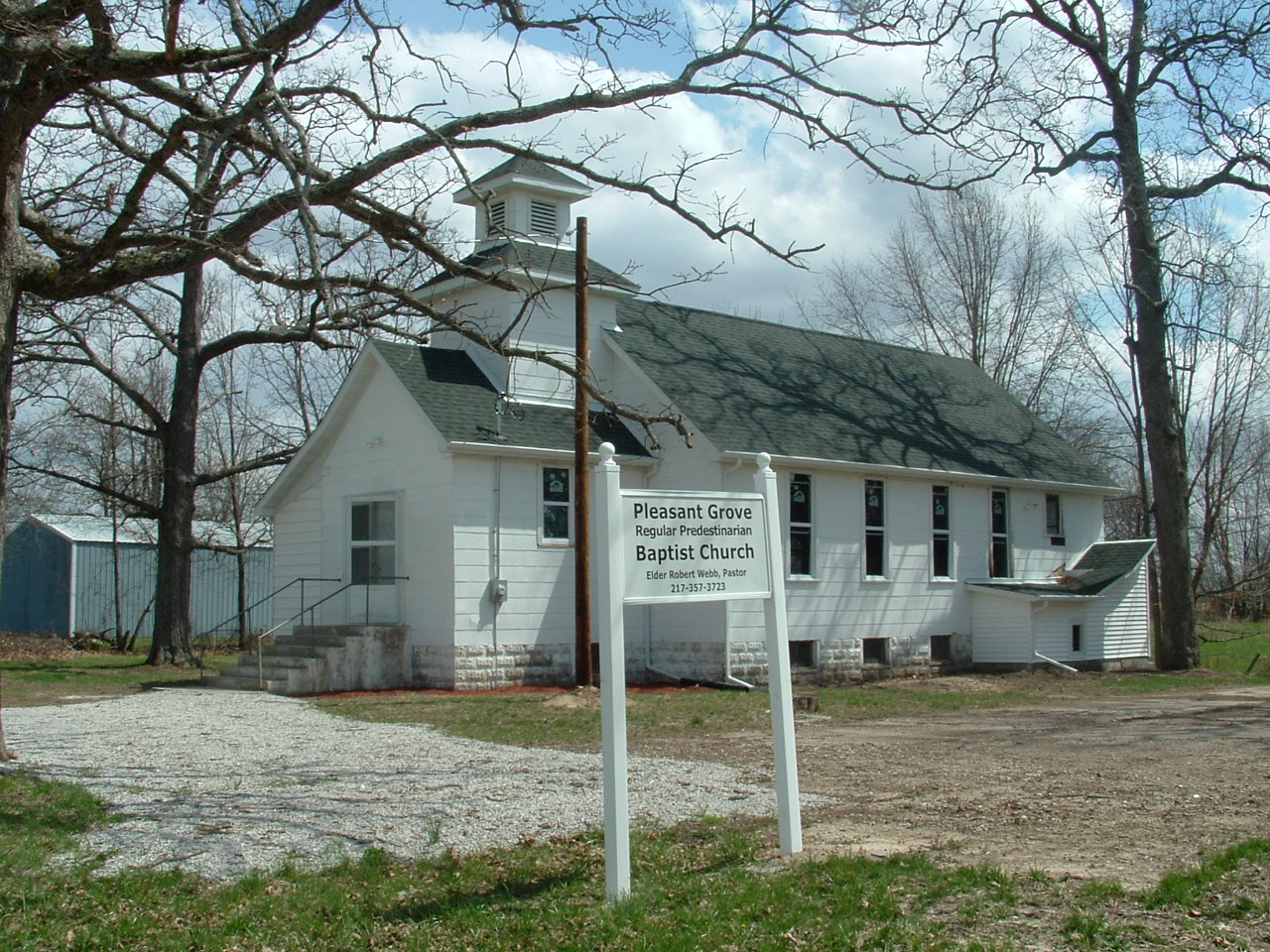 Services held May 11, 2014.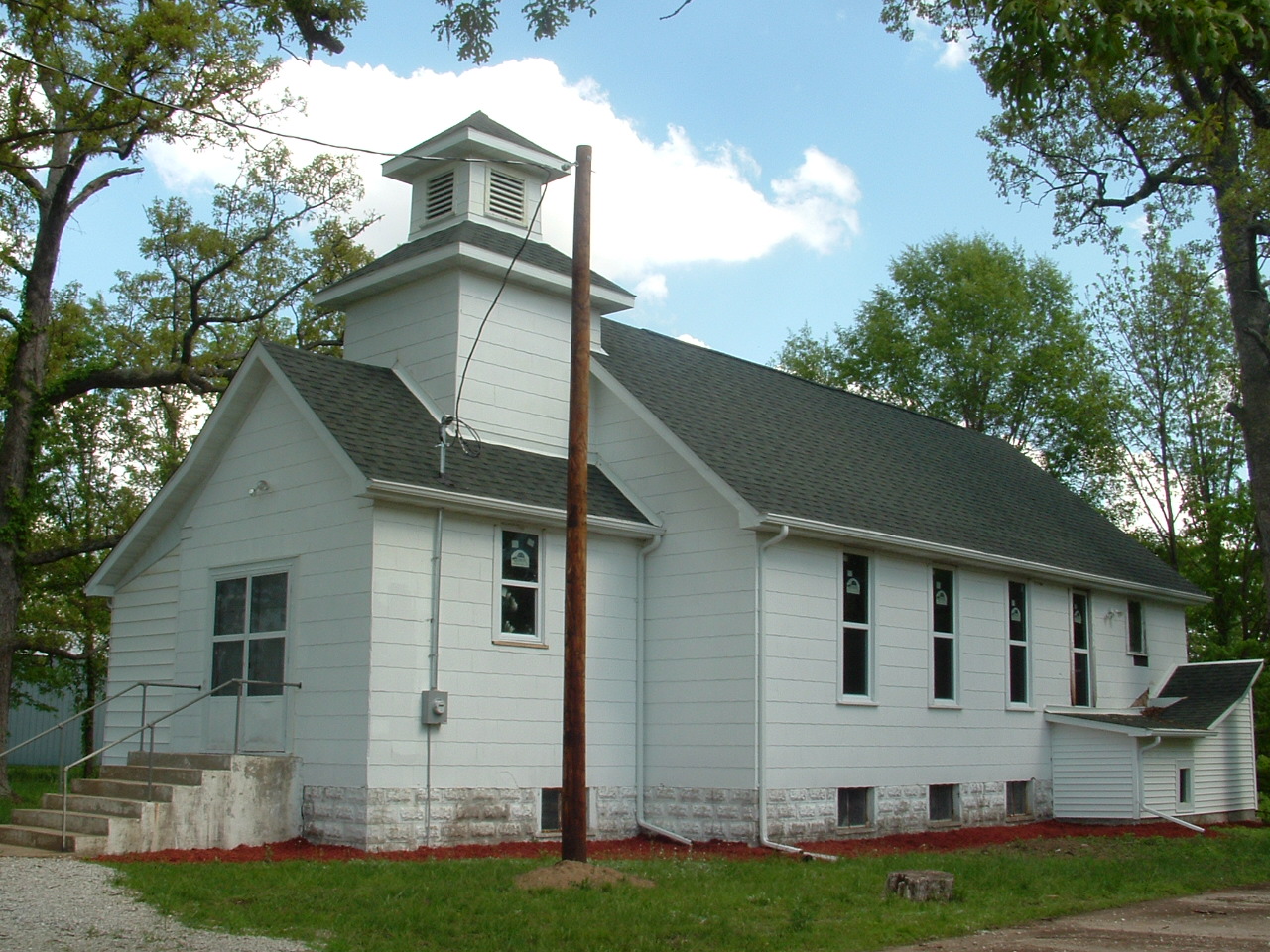 Services held June 8, 2014.
Services held in July and August 2014.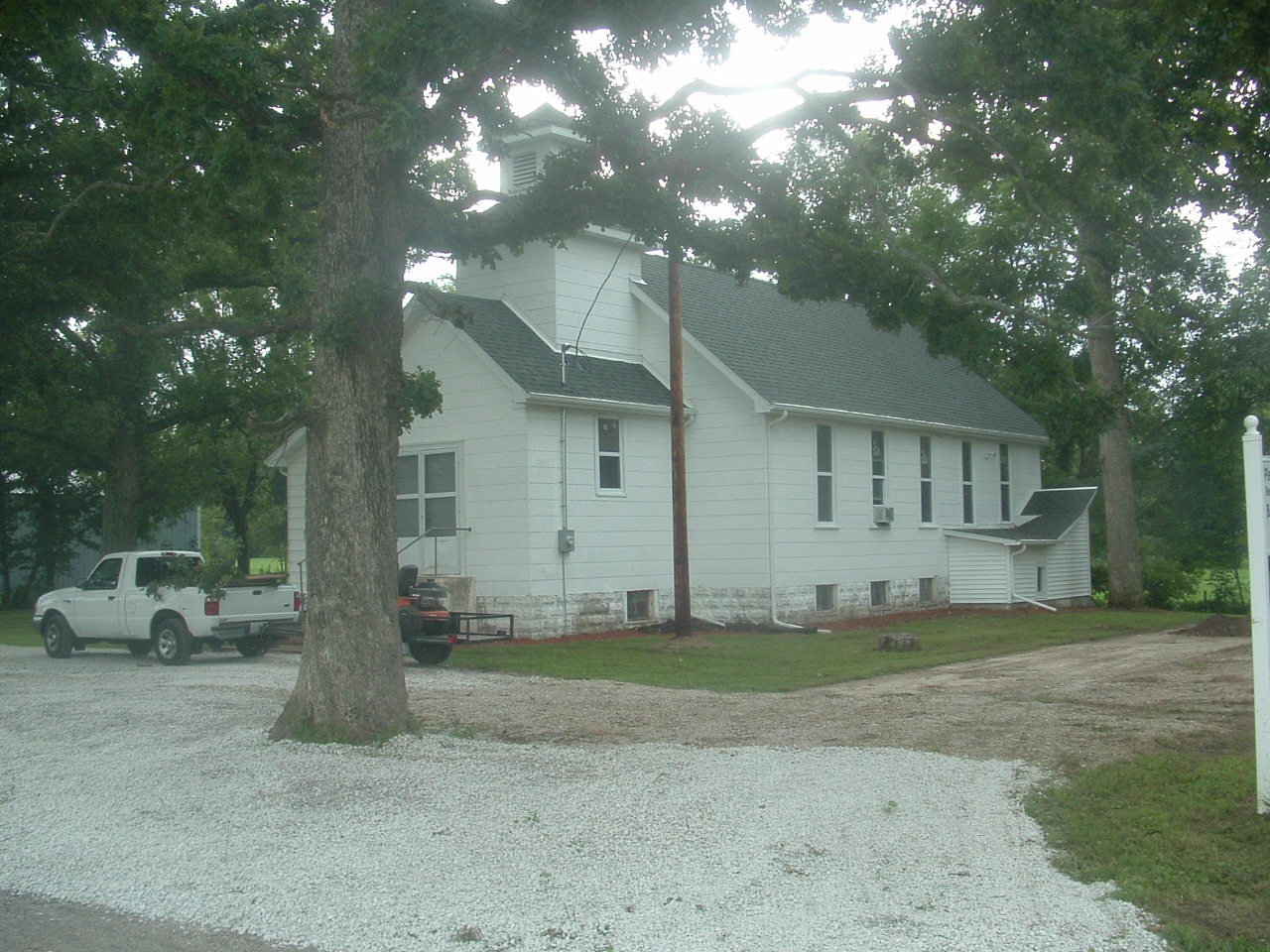 Pleasant Grove meeting house, site of the first annual session of the Illinois Primitive Baptist Association, September 6th and 7th, 2014.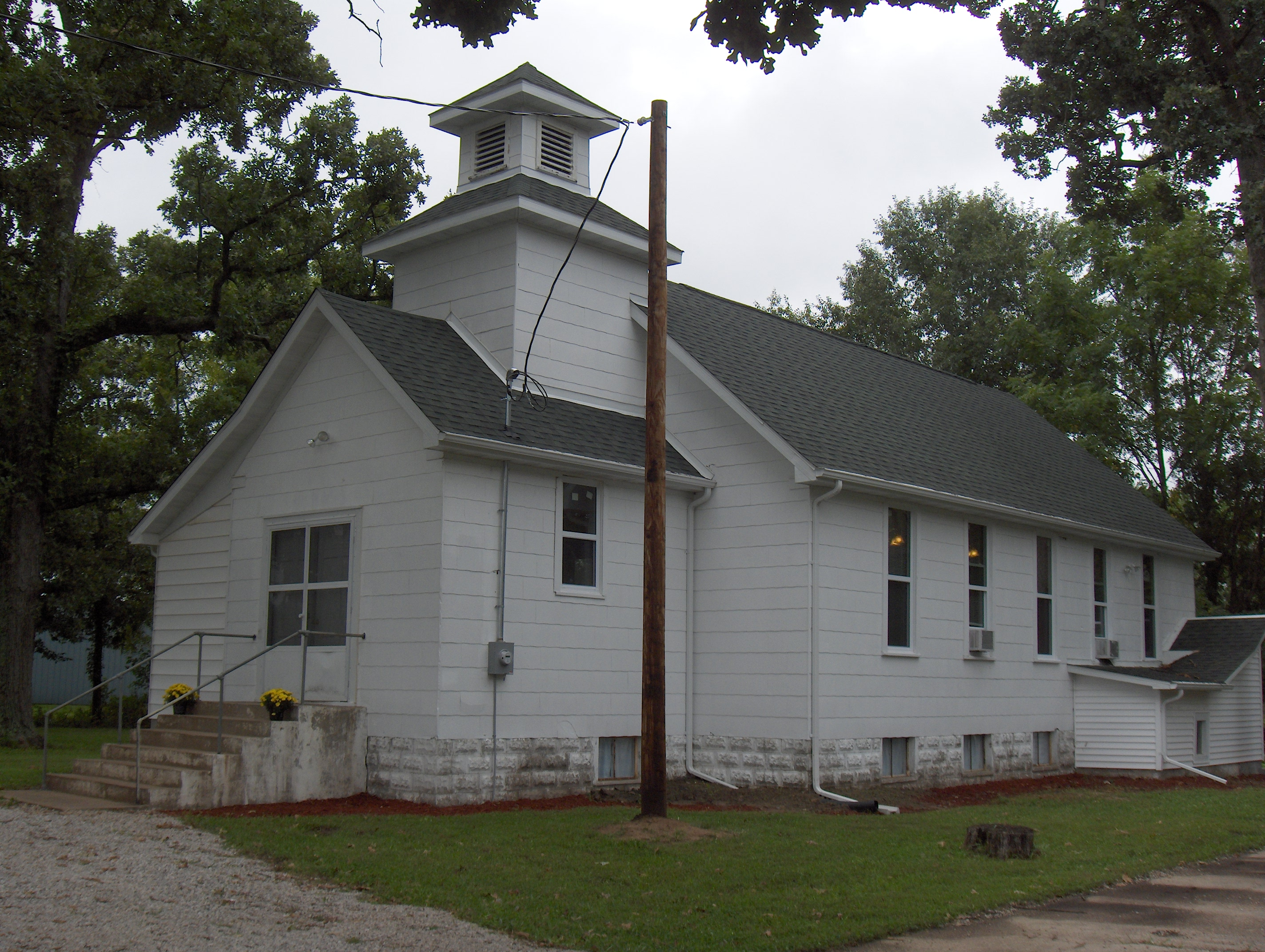 October 29, 2014.