Providence Regular Predestinarian (Primitive) Baptist Church,
15010 W. Howardsville Road, Lena, Illinois 61048
(In the community known as Howardsville, West Point Township, Stephenson County, Illinois)
This property has been obtained by the Primitive Baptists, as of August 10, 2016. Restoration work at the site is now underway.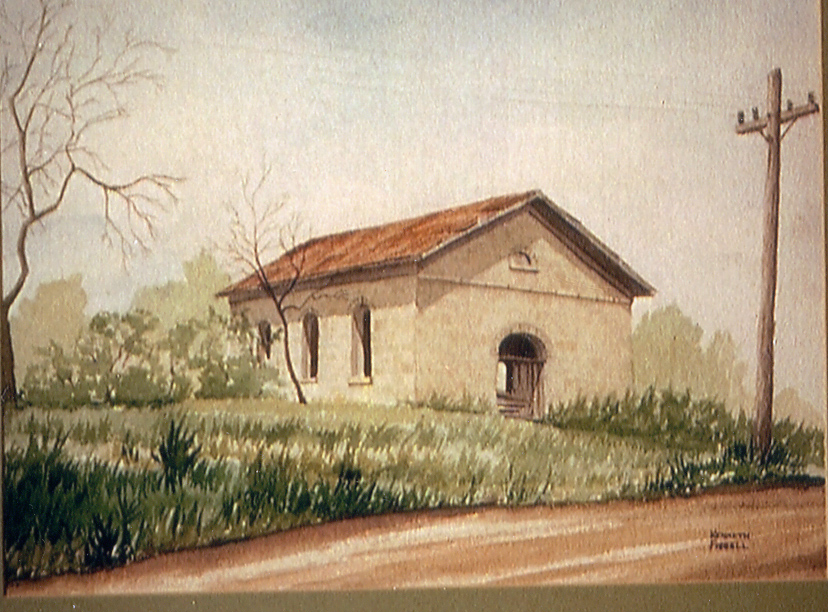 History of the Providence "Old Stone" Church
Providence Church, at Howardsville, four or five miles west of Lena, Illinois, was organized with about fourteen members who were dismissed or withdrew from Yellow Creek Church, in late 1843 or early 1844.

Martin Howard and his family, and David T. Perry and his family, came to the township in 1837. Martin Howard, for whom Howardsville was named, became its first postmaster, and he became a charter member of Yellow Creek Baptist Church near Howardsville when it was constituted. This church united with the Rock River Association in September 1841, thus positioning itself to go into the modern mission system. Minutes of the Rock River Association show that Yellow Creek church became increasingly divided in sentiment, until finally in 1844 fourteen members withdrew to organize a new church in the same vicinity. Their names, and the names of the constituting presbytery are not known. However, the obituary of Bro. Joseph Wilson states that he was one of the charter members of Providence Church.

The obituary of Bro. Murray Howard states that during the time the church was without a meeting house, they met in his house. The obituary of Bro. Ward B. Howard states that he united with the church in 1868, and was baptized by Elder Isaac N. Vanmeter, and a few years later helped build the stone church on one corner of his farm, and named it Providence. It is probable the cemetery had been started several years before the stone church was built.